News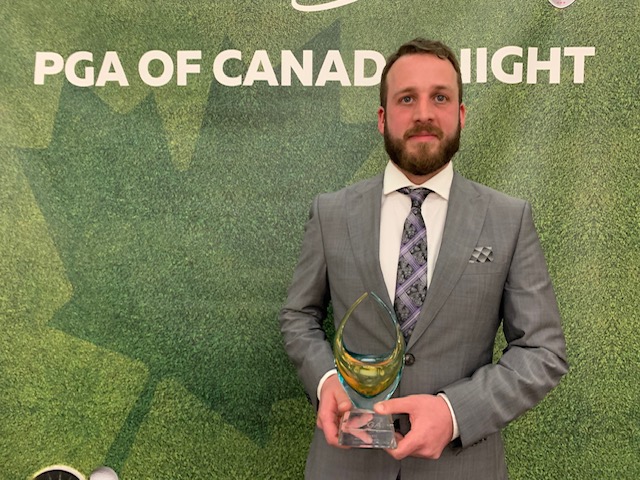 Paul Schatz named the Jack McLaughlin Junior Leader of the Year by the PGA of Canada
Congratulations to Paul Schatz Class "A" Professional at Tor Hill Golf Course who added the PGA of Canada national award "Jack Mclaughlin Junior leader of the Year" to the provincial awards he won earleir in the year in the PGA of Canada Saskatchewan zone (see below)
Dave Turner named MGSA Superintendent of the year
Congratulations to Falcon Lake Golf Course Superintendent Dave Turner, who was honored as the 2019 Superintendent of the year by the Manitoba Golf Course Superintendents Association.
Gus Vogelsang Named Club Professional of the year by PGA of Canada Saskatchewan
Congratulations to Western Golf Management's Gus Vogelsang, Head Professional at Murray Golf Course for receiving the Graham Coulter trophy as the 2019 Club Professional of the year in the PGA of Canada Saskatchewan Zone. Gus joins a long line of Western Golf Management professionals who have won awards over the past number of years.
Paul Schatz a multiple award winner at this year's PGA of Canada Saskatchewan Zone awards night
Congratulations to Paul Schatz Class "A" Professional at Tor Hill Golf Course who picked up a couple of awards at this years PGA of Canada Saskatchewan Awards Night. He was named Junior Leader of the Year and also received the Bill Taylor Trophy for Sportsmanship.
Updated November 2019